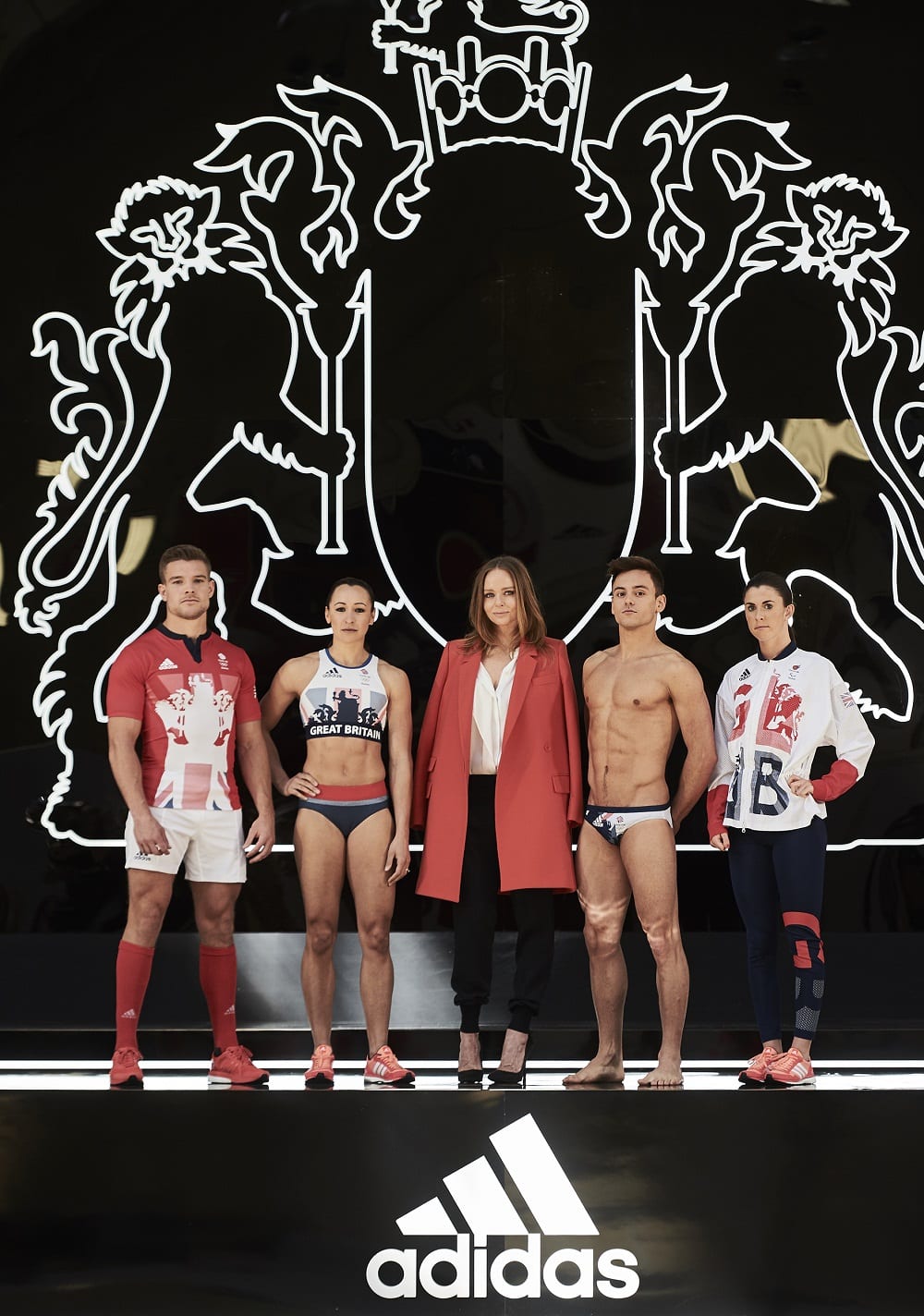 Higher, Faster, Stronger… and More Textile Technology
Reading Time:
3
minutes
We love the Olympics. It's not just the spectacle, though. We also have a professional interest and that means we always have one eye on what the competitors are wearing. This time, in Rio 2016, our imagination has been captured by the incredible use of fabric technology in the team kits.
Our interest was first piqued at the opening ceremony, where the South Korean Zika-proof uniforms were on display. Mosquito-repellent has been infused into the fabric of all their kits as well as the team's opening ceremony outfits. Fabulously inventive and a win for making the athletes feel safe and protected.
But it is the variety of challenges that face both the designers and those that develop and manufacture the fabric that has set us thinking. The stakes are so high that every aspect of an athlete's uniform – from top to toe – has been scrutinised, developed and tested. It could, after all be the difference between a gold medal and no medal at all.
So there is always a focus on kits that can help athletes gain a split second or two over their opponents. An all-over body wax can only do so much in helping an athlete to be as aerodynamic as possible, so this year Nike have introduced a specialist silicone product that can be built into kits or worn as bands and which has air resistant properties. It is being used by a number of countries in Rio.
Then there is the climate. Although it's winter in Rio at the moment, it's still well into the 20s. We know from working on uniforms for our clients in the hotter parts of the world, such as the Middle East, that keeping cool and coping with fluctuating temperatures is essential. Whereas Fashionizer has linen-rich and cotton and our anti-bacterial Silverplus treatment, the Swiss and Dutch beach volleyball teams have kits with built-in panels that absorb body heat (thanks to NASA for the idea).
Swimmers' trunks are now so tiny that you would be forgiven for thinking that it is pretty hard to get any technology in them at all, never mind a fully grown swimmer. But this has been possibly our favourite design-meets-technology challenge. Streamlining the body is the single most important aspect of an Olympic swimming costume, and Adidas responded by developing an elastic band that can be incorporated into the trunks. But Olympic rules mean that these bands are only permitted covering the seams – so the trunks had to be redesigned with the seams in exactly the right place to give the swimmer the maximum advantage. On top of that, the country's own official design had to be included.
Readers of our blog – and our clients – will know that we are a big fan of wearer trials. We all know what it's like wearing a new pair of shoes for the first time: there is always a tiny possibility of a blister. That is one risk athletes can't afford to take. It is no good getting halfway round the track and finding yourself thinking, "You know, these new trainers are rubbing a bit…"  So if we can offer any advice at all to the likes of Jessica Ennis and Usain Bolt when faced with a new uniform, it's this: Try it out first…
Check out our Rio 2016 Pinterest page!
Comments: 0