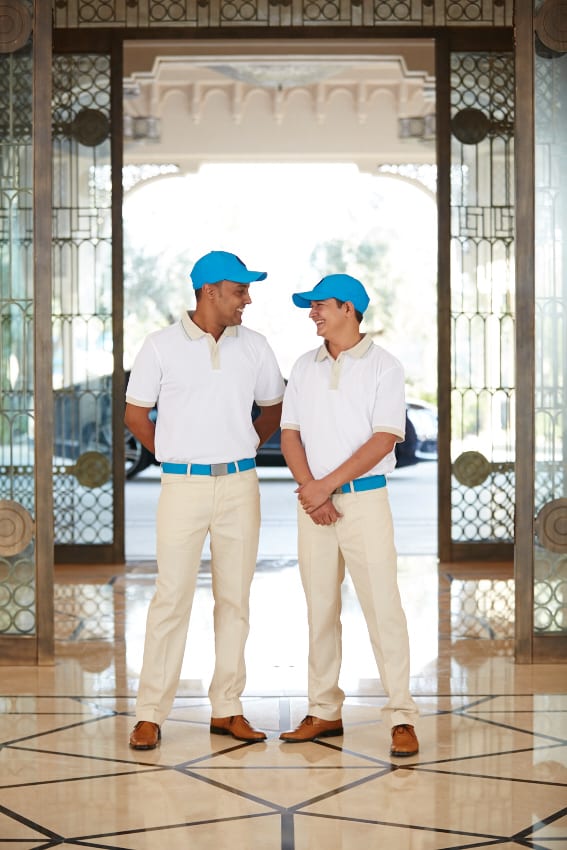 People power: why happy staff are an asset
Reading Time:
2
minutes
Four Seasons Hotels and Resorts has just topped the list of companies that people in the Middle East hospitality business would most like to work for. We're not surprised.
For many customer-facing companies, their sole focus is on keeping their clients happy, because without them, you don't have a business. That's what brings in the profit, after all. But can it all just about the cash?
Consider the recent scrutiny around UK businessman Philip Green and his handling of the sale and subsequent failure of the BHS chain of stores. Much of the criticism has been around the impact on and treatment ofstaff.
On the other side of the coin, there is Four Seasons, a company that invests in its staff and sees them as an asset, supporting its teams and rewarding internal talent. Take the newly appointed President, Hotel Operations, EMEA Simon Casson. He's a great example of how the company recognises the value of 'growing their own': Simon's promotion is the culmination of 27 years working for Four Seasons in various roles across Europe, the Middle East and the United States.
It doesn't take a genius to work out that the success of a business can only be enhanced by the contentment of the people employed by it. When we were working on the opening of the Four Seasons Resort Dubai at Jumeirah Beach with Simon, we completed 1,000 hours of fitting and altering to ensure that staff not only looked good but felt comfortable in their uniforms.
Our professional relationship with Four Seasons Hotels and Resorts goes back six years, and what has always worked for us is a shared vision of the best way to achieve a common goal. It's about trust and an open attitude to solving challenges. Don't get us wrong, team Four Seasons aren't pussycats. They are tough, fair, focussed and have high standards.
This holistic approach to business embraces the idea that motivating and enthusing everyone involved in a project achieves the best results, keeps staff retention high and celebrates creativity. Who can argue with that.
Check out our Prestigious Clients on our Pinterest!
Comments: 0