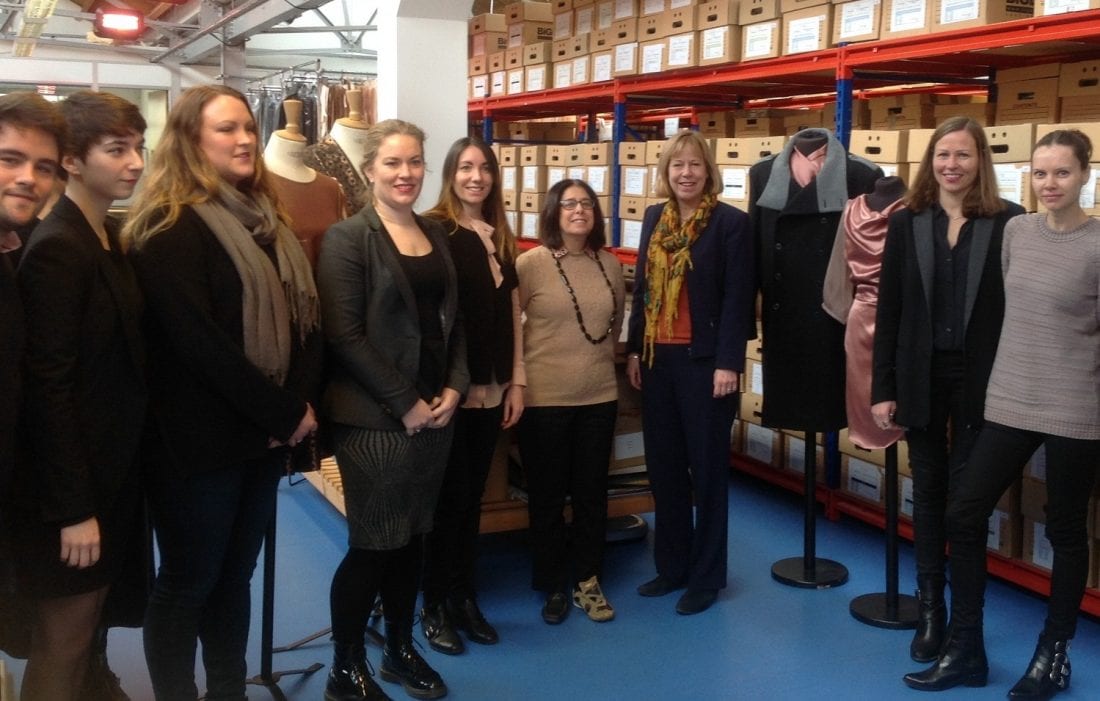 February 29, 2016
In
Blog
Ruth Cadbury MP visits Fashionizer
Reading Time:
3
minutes
One of the things that we love about working in the vibrant world of fashion and uniforms is that every day is different and you never know who is going to come through the door. This week was no exception as we welcomed our newly elected local MP, Ruth Cadbury, to the Fashionizer offices.
As MP for Brentford and Isleworth, where Fashionizer is based, she is interested in talking to small and medium businesses in her constituency to hear how government and local policies can affect what we do and how we do it. She came to the right place: our MD Debbie Leon has run a business in West London for the past 22 years and is not shy to express her ideas and views.
Equal opportunities, part-time working, the challenges of finding suitable offices and paying business rates were among the items up for discussion, but at the top of Ruth Cadbury's agenda was discovering how the result of the referendum on membership of the European Union could impact on local businesses.
As you might expect, we have an opinion: Fashionizer's philosophy is to hire people for their skills, regardless of what country they come from, because it enables us to employ people from a bigger pool of talent. This means we have always had an international workforce. For us, being part of the EU is a benefit as it makes it easier to take on staff with the right skills and experience.
Fashionizer does a lot of business in Europe – and it is not just about the hotels and resorts we supply uniforms to. We also source many of our materials in Europe, because the quality of the products tends to be consistently superior and we can be certain that standards will be maintained. European guidelines on good working conditions are also important for us.
Then there is the question of getting our uniforms to our European clients. As there are established procedures for trading between countries in the EU, exporting our uniforms is much more straightforward – and significantly cheaper. In other words, less bureaucratic and more efficient.
Ruth Cadbury is a supporter of the campaign to remain in the EU, and one of her concerns is that all the current trade arrangements would have to be renegotiated if the event of a UK exit."It was good to hear first-hand from Debbie the benefits of staying in the EU, from recruiting skilled staff to how much easier it is for businesses to trade when there are no trade barriers," she said.
"It was also fascinating to meet a business in Chiswick that works in such an interesting sector and which is focussed on developing high quality products."
The visit was organised by Funding Circle, the peer-to-peer lending platform, which provides Fashionizer with ongoing business loans. It is not the first time that Funding Circle have chosen Fashionizer as an example of a successful, growing business. Two years ago, then Deputy Prime Minister Nick Clegg and Business Secretary Vince Cable visited Fashionizer to discuss the importance to smaller companies of finding alternative and more effective ways of borrowing money in order to grow their business.
Comments: 1