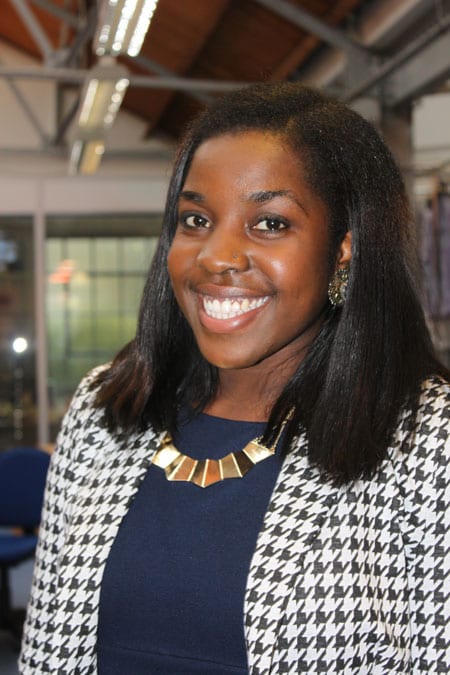 Hip-hop-hurray for Fashionizer's new intern
Reading Time:
2
minutes
Creative, energetic, original.  Our new marketing assistant Jackie will fit right in
Our team at Fashionizer are a talented bunch – and that's not just because they are great uniform designers, meticulous pattern cutters, supremely organised production and warehousing managers and pernickety accountants. They have other strings to their bows.
Take our new marketing intern Jackie Kibuka, who joins us fresh from her degree in Business and Law from Kingston University in London. She'd only been at the Fashionizer for three weeks when a couple of government ministers showed up at the office, but it would take more than that to faze Jackie.  Some close questioning has revealed that she is no stranger to television in her alter ego as a street dancer. Jackie was for some years a member of street dance group Unity Youth, and they were very good – so good that they reached the semi final of Sky 1's high profile dance competition, "Got to Dance". And they performed live.
Jackie's now turning her talents to moving and shaking in our marketing department. "There aren't many business to business companies in the fashion sector, especially hotels and spas," she says, "so I am looking forward to my marketing internship at Fashionizer."
Check out our Jackie's live performance on Got to Dance here . She's the one who starts the routine on the far left in the clip. As one judge said, "Dazzling!"
Comments: 0