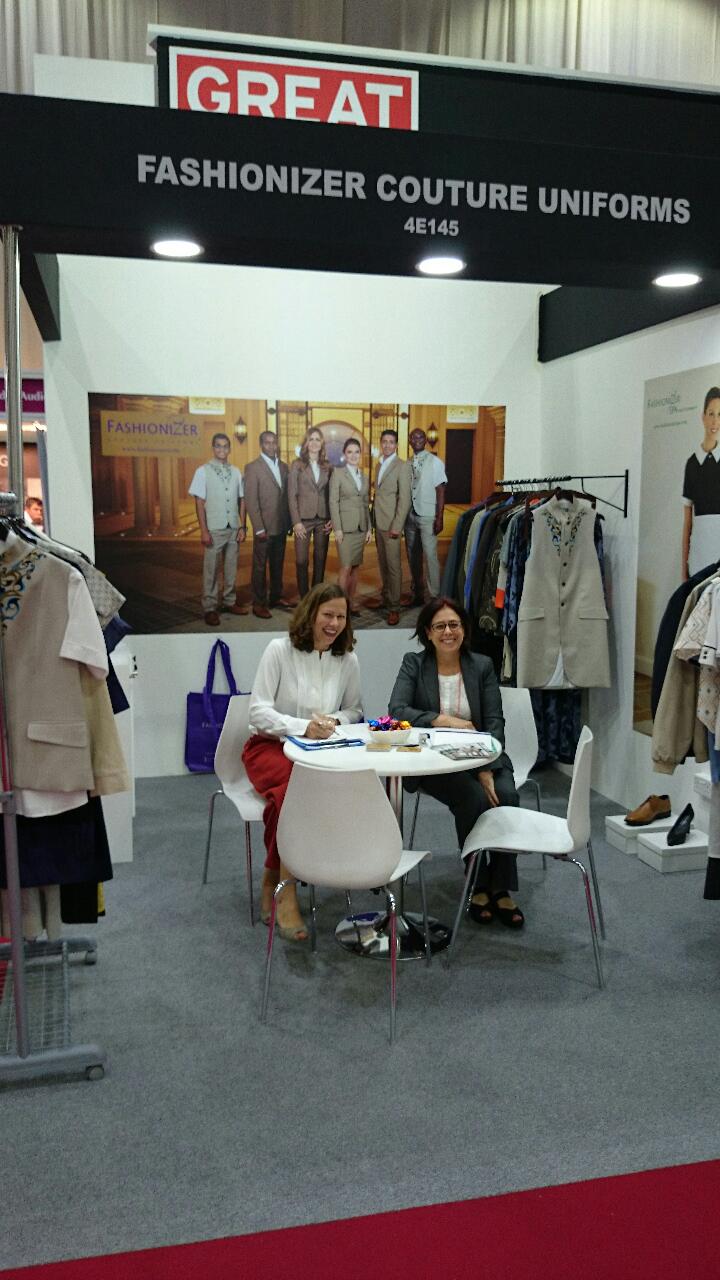 Why climate is a hot topic for uniforms
Reading Time:
3
minutes
Weather is something of a British obsession. Who can blame us? When our team headed off to represent Fashionizer at the Hotel Show Dubai, it was on the back of one of the UK's wettest ever weeks. They then spent the following week in 40-degree heat and high humidity in the Middle East, but came home to the news that London was potentially facing a snowstorm of a winter.
Our interest in weather and temperature is not just about making sure that we have packed the right things, though; it's also professional. At the moment, we are working on two hotel uniform projects; The Connaught Hotel in London and the other in the Middle East (top secret: more in later blogs) and one big difference between the two is the impact of climate on the fabric choice, design and durability.
Like many uniform conundrums, the balance between the look of the uniform and its longevity is key to the success of the project. In London, with its high-profile fashion status and aura of urban chic, Fashion and style are paramount – and that governs choice of fabric, and sometimes that means using fabrics that might not last as long but look great.
As well as the weather itself, there are myriad other differences. In London, hotels tend to be smaller and therefore have fewer staff, which in turn affects the financial impact of replacing uniforms more frequently.On the other hand, Dubai projects are usually larger, with more staff, so there are greater financial implications to uniforms being less durable. Consider too, that the bigger the hotel or resort, the more miles staff are covering in the course of their day with the result that their shoes wear out more quickly. And that's not to mention the greater incidence of 'inside-leg trouser rub'.
The differences are also evident at the most basic level. Our new Middle East key account exec, Davinia, was struck by how even the water from the average Dubai cold tap is warmer than back at home.Water temperature, type of water, choice of detergent and quality of ironing are all significant factors in giving uniforms a long and productive life.
So fabric choice, design and how uniforms are manufactured are just the start of a garment's life.Once we have delivered our uniforms,the challenge of caring for them passes to a hotel's laundry department… That's a whole other story…
In the coming months we'll be getting the experts' eye view on some of the issues around uniform choice, including a man who knows everything you need to know about laundry. Watch this space.
Comments: 0