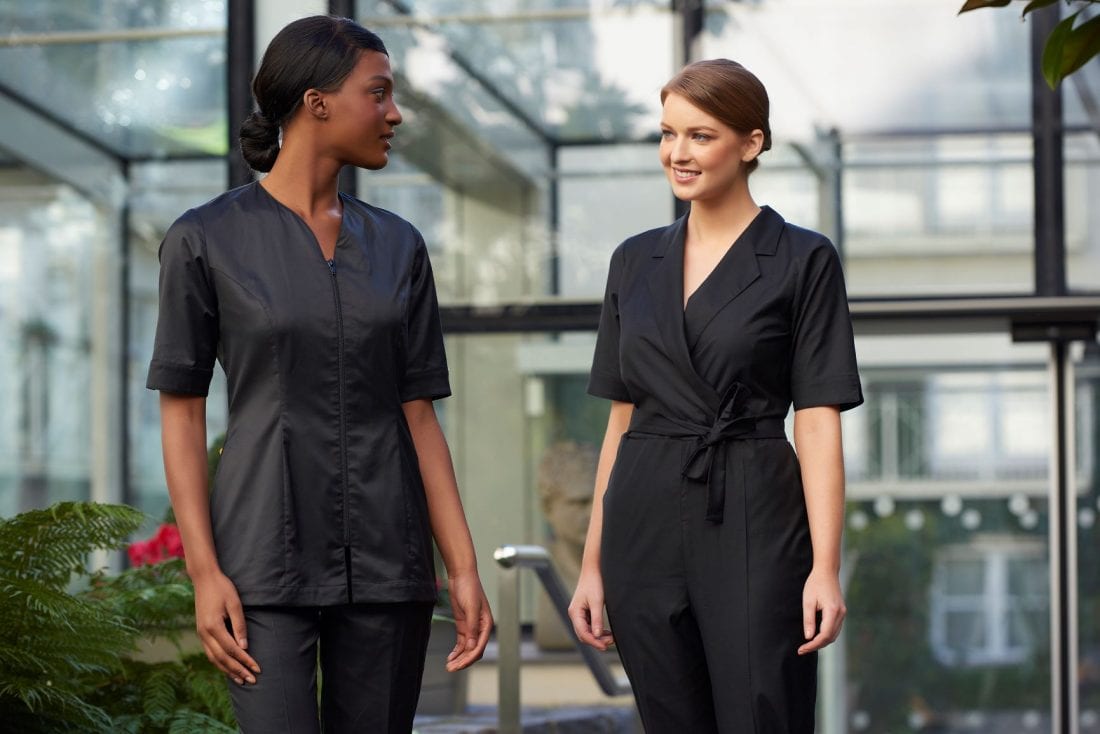 Fashionizer Spa Uniforms Website Facelift
Reading Time:
3
minutes
With the digital age showing no signs of slowing we've rolled up our sleeves and got elbow deep in improving our online experience here at Fashionizer Spa. As our spa business has grown so has the need for an online shopping space that will give our clients the customer experience they have come to expect from us. The first phase of the upgrade was giving our Spa UK website an exciting facelift. The French and USA sites will be following very shortly.
Fashionizer Spa remains the only international supplier of organic spa uniforms able to distribute to locations worldwide and our new site is an online translation of our dedication to customer service and our sustainable agenda. You can easily browse our ready to wear spa garments made from our exclusive organic cotton performance fabric which is sustainable and eco-friendly as it is grown without pesticides, and our new PET fabric garments including what we have dubbed as the crème de la crème of spa style our fashion forward stylish wrap jumpsuit. This is part of our innovative New Life collection that uses the environmentally friendly Newlife™ fabric that is crafted into fine yarns from 100% recycled plastic bottles. We took our style inspiration from Ascot on this one, if glam racegoers can showcase their fashion panache then why can't our clients' spa staff? Rest assured, our Caprica jumpsuit, like those permitted at Ascot is full length and there is no midriff in sight.
What a delight for our marketing team that our client Blue Lagoon knew exactly what they wanted having scrutinized our website. Our uniforms perfectly suited their sustainable values in appearance, design and make up. They also wanted us to create a look that would allow guests to easily distinguish between departments and reflect the colours of their unique environment. With specifications like these and a short lead time it is important that clients can understand straight away that we offer both a stock supported collection and bespoke services meaning Blue Lagoon were instantly confident that we could produce the specific look they were after.
The second phase of our online revamp has involved our Fashionizer interns upping the ante with our social media. At Fashionizer we love to share what we get up to and Debbie, our MD has been a LinkedIn aficionado for ten years. However, we are a vocal and creative bunch and we longed for a visual outlet to share our progress and updates, so we joined Instagram last year and haven't looked back. It is a great way to give our followers a behind the scenes look at our day-to-day activities and build a connection along the way. We have been getting creative with our posts and learning the ins and outs of hashtags and tagging our fellow instagrammers. Of course, with more than half a billion monthly active users and over half a million advertisers, it was only a matter of time before users could start buying products right from the app! So, we've jumped on this digital bandwagon to provide a seamless experience for you to shop our products directly from our posts. We hope you enjoy the new experience! Let us know what you think….
FOLLOW OUR BLOG
Comments: 0