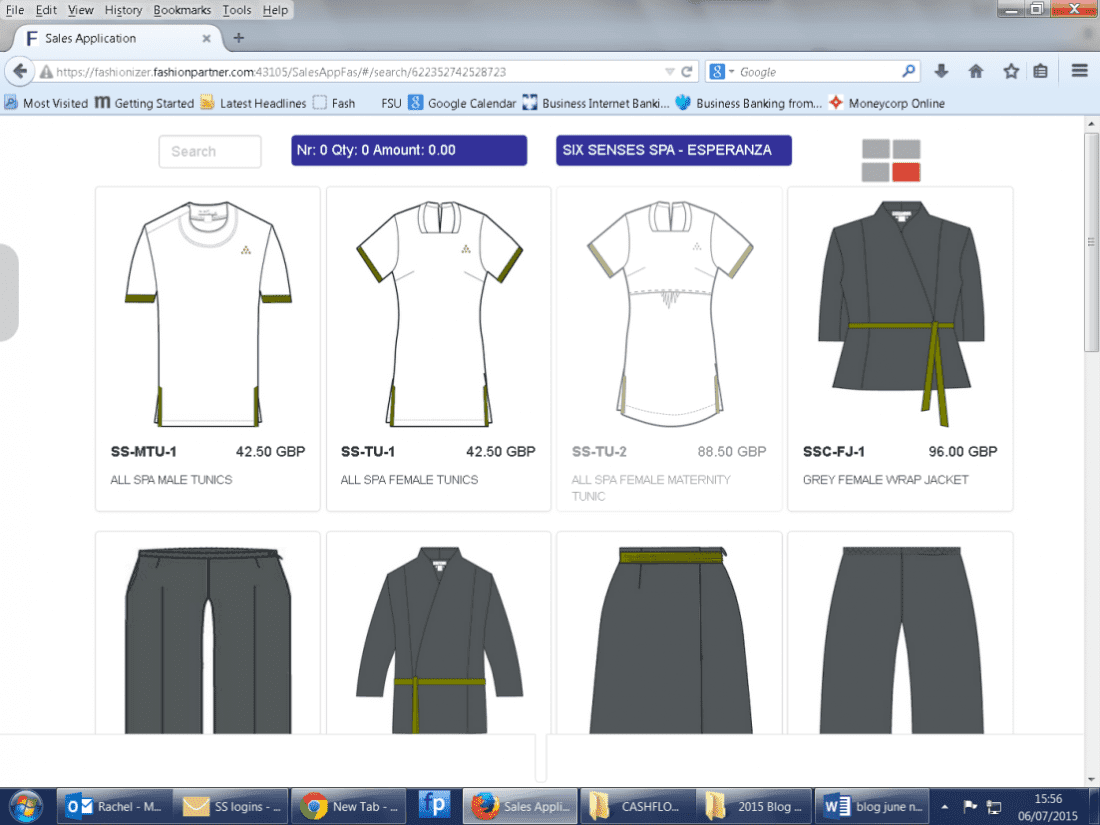 Five Spas, Six Senses and one brand new gizmo
Reading Time:
3
minutes
How time flies. It's now exactly a year since we delivered the first batch of spa uniforms for spas belonging to the prestigious Six Senses Hotels Resorts Spas– our first global contract. Hurrah! But while we might have tidied away the celebratory champagne glasses, we're have not been in the position of being able to put our feet up just yet…
That's because we are now in full flow of delivering spa uniforms for the company's new openings in Europe, Middle East and Asia – two Six Senses resorts, one in Douro Valley in Portugal and one in Qing Cheng Mountain in China, and then three partner spas one in Oman and then one in Mykonos, Greece and one in Marbella, Spain. The company has plans to add many more resorts worldwide in the next few years, including new territories such as the Seychelles and Nicaragua in Central America.
When we designed the Six Senses uniforms, we knew that the concept had to work across a number of different countries and in different environments. Using the Six Senses brand colours and with the company's focus on natural surroundings and sustainability in mind, we created two distinct looks: fresh, olive green for their resorts and pebble for the more urban-based spas. The new openings will be using both these colour schemes.
Often customers think that the design process finishes when the first garments are delivered, but this is almost not the case and apart from getting on with the distribution of uniforms to all spas, we have also adapted the women's uniforms for their spa in Doha, Qatar by creating longer skirts in keeping with the requirements of the Middle East and shorter "Capri" trousers for the spa in the hot tropical climate in the Maldives.
We're not ones to let the grass grow under our feet, and the new phase of the Six Senses contract was the ideal opportunity to launch our newly developed online ordering and management service. This enables Six Senses and other clients to work out their order and adjust their requirements online before submitting it to us.The system also has a look book and measuring information.  For us, it's a natural progression, from delivering a personal and tailor-made service at the outset to making life easier for our customers by creating an efficient reordering and stock management system. It works brilliantly on laptops, iPad and tablets and can be accessed online anytime, anyplace, anywhere…
Comments: 0