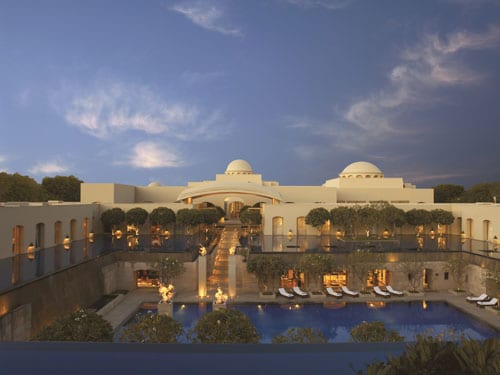 It's not just the thought that counts
Reading Time:
2
minutes
Small things can make a big impression, and I was reminded of that during my stay in India, where I was attending the Global Spa World Summit.
We were staying as a family at the Trident Gurgaon hotel in New Delhi, and what impressed us most was the way that the culture of customer service was completely connected.  Our children had gone travelling for a couple of days – and as far as we knew, only the reception staff were aware of that. But while we were having dinner on the day they were due to return, our waiter approached us and observed that we must be looking forward to our children coming back that evening.  When our daughter had a cold, the chef came out especially to ask if a warm drink or some soup might provide some relief. For us, it represented an unexpectedly high level of emotional intelligence, which was one of the key messages of the conference itself.
General Manager Nitesh Gandhi explained that the company's approach is a combination of listening carefully to their guests, responding to their needs and improvising to provide the best possible service. "One of the key philosophies is our constant endeavour to put the guest first, the company second and ourselves last. We are thereby committed to meeting and exceeding the expectations of our guests through our unremitting dedication to every aspect of service."   
It was not the only example we came across during our stay.  I met a few people who were staying in the conference's host hotel, the Oberoi Gurgaon, and they told me a tale about toothpaste. Apparently, if the housekeeping staff notice while they are tending to rooms that a guest is running short on an essential item, they will ensure that a replacement of exactly the right brand is placed in the room.  It might just be toothpaste, but it can make all the difference to a busy traveller.
Comments: 0