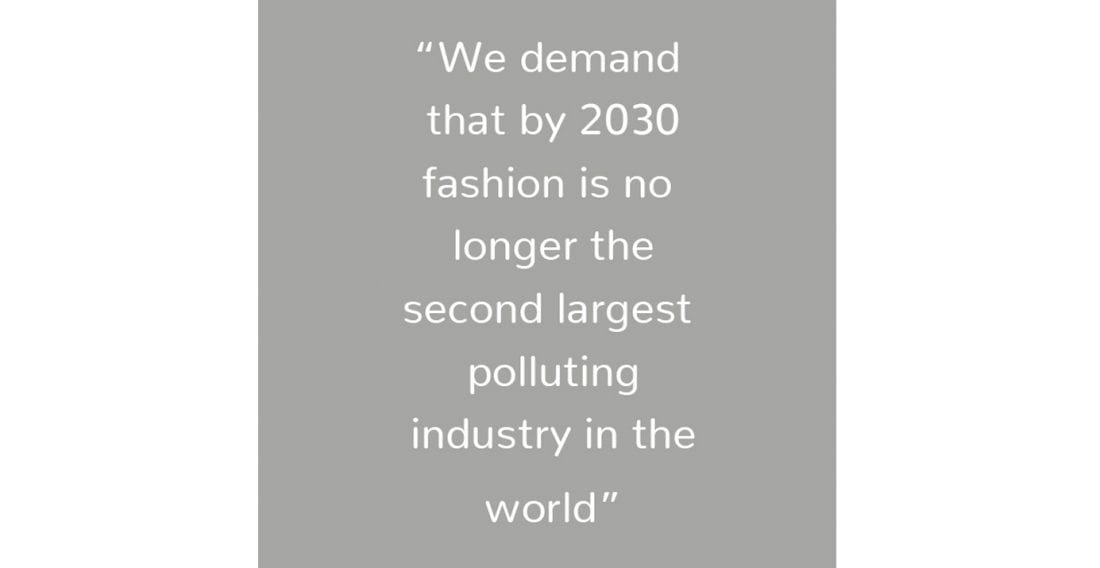 Throw-away Fashion: Is There a Solution?
Reading Time:
3
minutes
Type throw-away fashion into Google and it is clear that we have been talking about the disposable society for some time. Correction – it's a ridiculous amount of time. Go back 10 years and there is talk of the Primark effect – in other words buying stuff, wearing it on a night out and then throwing it away. Then there is the wannabe culture with celebrity style encouraging a here-today-gone-tomorrow sense of fashion. The stats are scary: a third of women think that clothes are old once they have been worn two or three times.
This culture of instant fashion gratification has had a serious impact on the environment, with the fashion business widely considered to be the most polluting industry in the world, just behind the oil industry.
We are all becoming more aware of the need to protect our planet – the plastic bag tax is a great example of this – so why haven't we found a solution?
The answer is that it's neither simple nor straightforward.  At Fashionizer we wrestle with this challenge on a daily basis: How can a business reduce its carbon footprint if that business depends on delivering against quality, cost and lead time?
Take the average garment: it might have fabric from one country, lining from another and buttons from a third, not to mention the location of the manufacturing.  Each of those elements will have passed through an audit trail to ensure they have been made in a way that is ethical and sustainable, protecting biodiversity and avoids pollutants.  But what happens if your ethically sourced zips don't arrive at the manufacturers when you need them?  At this point there is a decision to be made: do you compromise on your choice of zips or the agreed delivery time? All garment manufacturing is time sensitive. The manufacturing of uniforms in particular is a complex process, with multiple suppliers and an entwined set of procedures, so delivering against a sustainable  agenda is not simple.
Our spa collection made from our Thalasso fabric, for example, was our first foray into recycled fabric. It contains 50% polyester made from recycled plastic bottles, and 50% made from wood pulp. Developments like these require an investment of time, energy and cash, not least in sourcing manufacturers willing and able to work with these fabrics.
The key to change is that it requires a gradual cultural shift in attitude in all parts of the industry, by customers and across the generations (it's easy to blame millennials for throw-away fashion, but the reality is that they're not the only ones).
At the Youth Fashion Summit, held in Copenhagen last month, a team of students tabled a set of demands challenging the fashion industry to rethink its approach to protecting the environment internationally. The result of a collaboration across colleges worldwide, the demands form a draft resolution that will be presented to the United Nations in New York later this year. As the first ever UN Resolution on fashion, it's a landmark moment.
It's a big commitment that the Youth Fashion Summit is taking on. Over the coming years we will be monitoring their progress keenly, but if their list of demand are anything to go by, this is a group of young people that mean business.
Our pictures show three of the Youth Fashion Summit's demands. Check out what else they are seeking here
FOLLOW OUR BLOG
Comments: 0