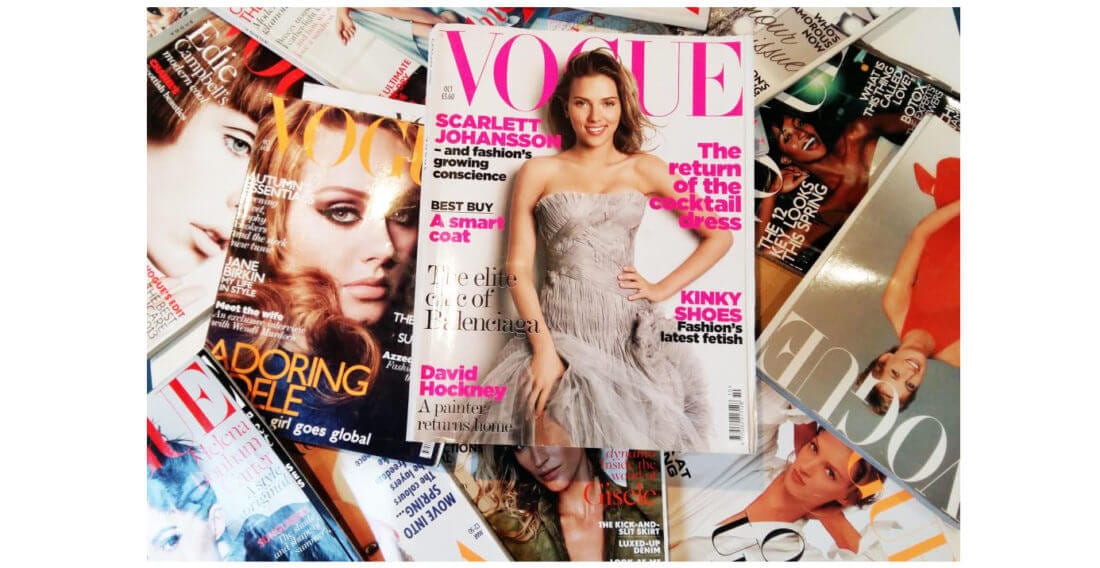 Fashionizer's Pick of Alexandra Shulman's 25 Years of Vogue
Reading Time:
4
minutes
When Alexandra Shulman announced that she was stepping down after 25 years as editor of Vogue, we decided to ask our team to choose their favourite covers. We love Vogue at Fashionizer, so we needed no excuse to delve into our own collection. Here are our picks:
October 2011: Adele
A close-up of shot of Adele represents "a step into the future" for our Marketing Assistant Chloe, who wasn't even born when Alexandra Shulman first became editor. "Adele is not what I think of as a traditional Vogue cover star – she's not skinny and blonde. But she is contemporary – she's part of the 'love yourself' generation. Her look is natural, but challenging – a bit ballsy."
September 2010: Kate Moss
January 1994: Uma Thurman
Our head of design Lauren struggled to get her very long list of favourites down to one, so we have decided to be generous and let her have two.
"Vogue has shown British fashion to be not just about one or two designers, but as a whole genre – a brand and industry in itself," says Lauren. No-one sums up British fashion more than Kate Moss, who has appeared on more than 35 covers, and not without some controversy. Lauren has chosen a minimalist one with a military style Kate. "The Burberry jacket is a variation on the classic trench coat in high quality, heavyweight wool, with leather epaulette detail. I particularly love the large, metal buttons with military insignia (we echoed this idea for the St Pancras Renaissance Hotel). This is truly a Vogue look – very fashionable and stylish. If you took all the words and the logo off this cover you would still know which magazine it is."
The 1994 Uma Thurman cover manages to be both of the moment and timeless. "The white shirt is a nod to Pulp Fiction [out the same year], but it is a look that goes back to Audrey Hepburn and which is still relevant today."
October 1997: Princess Diana
Annie, our PA, who could claim a vast collection of Vogue magazines until she rather carelessly recycled
them during a house move (much to her regret), selected the edition that commemorated Diana. Princess of Wales. "Diana was a bit of a rebel in the royal family. Rather than put a sombre picture of her on the cover when she died, Vogue has chosen instead to celebrate her, showing her smiling in a bright tangerine dress, with no words at all on the cover. It summed her up: she was unconventional, ground-breaking, instantly recognisable and had a significant impact on British fashion. She pushed the boundaries of how a princess was supposed to dress."
October 2006: Scarlett Johansson


It's all about the fabric for our MD Debbie, and Vogue covers over the years have showcased some of our favourite textiles. Scarlett Johansson's dress in silk organdie by Armani Privé is the perfect example of how to combine a fabulous, luxurious fabric with clever design. The appreciation of good design is reflected in the cover itself, with the subtle, soft grey dress complemented by the shocking pink titles.
"Alexandra Shulman has been editing Vogue and inspiring our uniforms for a quarter of a century," adds Debbie. "She will certainly be a tough act to follow."
Comments: 0