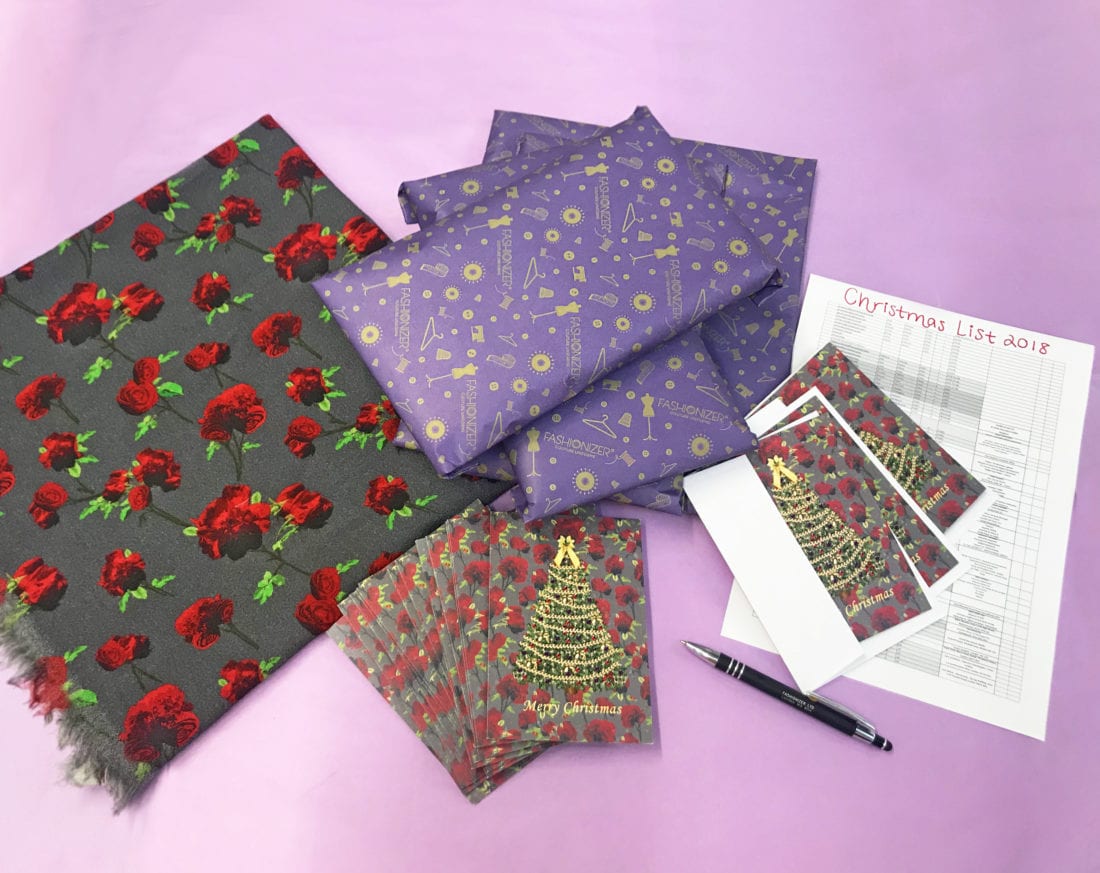 December 17, 2018
In
Blog
Fashionizer's Farewell to 2018
Reading Time:
4
minutes
As we head off to our Christmas break and bid farewell to a very busy 2018, I thought that I would share a few of the highlights (and lowlights) of the Fashionizer year. Let's start with the fabulous 2018 firsts…
Our focus on sustainable fabric and ethical production has meant that we have expanded our reach, as more and more clients seek to work with reputable suppliers. 2018 saw us delivering our first African new opening project for Zuri Zanzibar in Tanzania, and our first Icelandic project for The Retreat at Blue Lagoon. Both projects posed new challenges and environments for us. We will be featuring our spa developments for Blue Lagoon in 2019.  
The month of May saw the grand opening of the L'Oscar Hotel in Holborn, where our silk and velvet uniforms complement the lavish interiors of the hotel. We combined satins, jacquards and chiffons in deep hues of purple, aubergine, bordeaux, gold and copper. We even developed corresponding accessories that were designed and made to order: silk twist gold and copper leather belts, silver oval cufflinks that match the detail of the interior, while the hotel's motif, a single feather, is reprised in pins.
The UK enjoyed a very hot summer this year and on a very hot day in July we found ourselves walking through a magical secret garden in the centre of Knightsbridge. A first for us, this was an opportunity to explore this unique English park and photograph the flowers which were then transformed into beautiful floral fabric prints. These prints combined with exclusive heritage checks are the forefront of the uniform collection, for the much anticipated opening of the refurbished Belmond Cadogan, due to open its doors in early 2019. We can't wait to see our botanical wildflower, roses and check uniforms in full bloom come February. Our scarlet red doorman coat will be sure to make an impact on Sloane Street.
As our relationships with existing clients continues to blossom, including our global spa uniform programme with Six Senses Spas which grew significantly in 2018. Six Senses rolled out a record number of new openings in far flung exotic places this year, including Fiji, Bali and Cambodia, which increased their spa programme to over 30 spas and resorts across the world. This has given us at Fashionizer an insightful introduction to what might be coming in terms of customs declarations…so we can safely say that we know what a "No Deal" will look like! If you are a regular reader of our blogs, you will know that we are not fans of Brexit. But with the threat of leaving the EU looming large, we have, of course, put in some contingency plans that we hope we won't have to action.
Our Hotel Uniform Shop launched in September, which is a new destination for some of our timeless uniforms. It includes housekeeping, knitwear, aprons, doorman's coats and our most fashionable new addition – PET Jumpsuits, that can be worn in either spa or hotel environments. The new website formed part of the revamp of all our spa sites, in line with fashion e-commerce. The sites are easier to navigate, although their development proved a mountain for us to climb. With challenges such as AWOL web designers and merchant platforms that did not want to bend to our vision, it took us a few tries to establish our "dream" website. Perseverance, creative solutions and a new web designer have made three fully functional sites that we hope you enjoy. You can read more about our long digital journey here. The revamped websites include an integrated Instagram feed and the functionality to shop from our Insta posts, "we like this!".
Speaking of Instagram and social media, we have upped our social game quite considerably this year, where we can share our stories and keep up to date with the social goings. So, don't forget to follow us in 2019!
With never a dull moment in the Fashionizer office, the team is off for a well-earned rest tomorrow, as 2019 looks even busier than last year. Luckily our two interns have decided to officially join the team and we have two new fashion designers in house. (… and hopefully there will be no "No Deal" Brexit?)
I would like to take this opportunity to thank all of our clients for their confidence and appreciation of our efforts on their behalf.
Wishing you a Merry Christmas and Happy New Year.
Debbie
FOLLOW OUR BLOG
Comments: 0