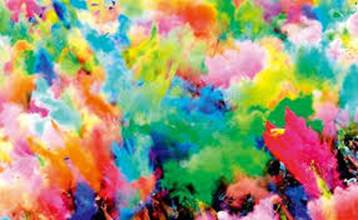 Wellness is on everyone's lips (but don't put away your lipgloss yet)
Reading Time:
2
minutes
Liberty has been in her new role as Fashionizer's Spa Account Manager since the beginning of the year. Now she has come up for air, the Professional Spa and Wellness Convention at London's ExCel provided a perfect opportunity for some total immersion in the spa business.
Except, she says, the word 'spa'no longer does it, according to the speakers at the conference. She reports that there is an escalating move towards the whole spa business to come under the wider umbrella of 'wellness', with the focus being a much more holistic approach. Think mind, body and spirit. Think wellness from within, not quick-fix cosmetic improvement.
The rise of the medi-spa is just one example of how wellness has become the buzz word. It's no accident that the industry opinion-formers at The Global Spa and Wellness Summit have dropped the word 'spa' out of their title. Meanwhile our clients Villa Diyafa in Rabat, Morocco are offering their wellness services – that includes spa, fitness and beauty. It seems everyone's at it.
So, how about renaming us Fashionizer Wellness? One of Liberty's key strengths is that she is unerringly practical: "No-one is going to search for Wellness Uniforms on Google.
"Plus, not everyone means the same thing by wellness. It means different things in different countries."
But, there is synergy between wellness and Fashionizer's approach to its products. Organic cotton has long been part of our product range. Wearing a natural, breathable fibre is essential for the comfort – and dare we say it, wellbeing – of the staff.
"It emphasised just how good our fabrics are," says Liberty. "It reinforces our attitude towards creating sustainable, ecological uniforms. This was my first of this type of event and a brilliant opportunity to see how our part of it – producing uniforms – fits into what is a large, global business. It gives you the bigger picture."
Liberty can be contacted by:
Telephone: +44(0)20 8995 0088
Email: enquiry@fashionizerspa.com

Comments: 0