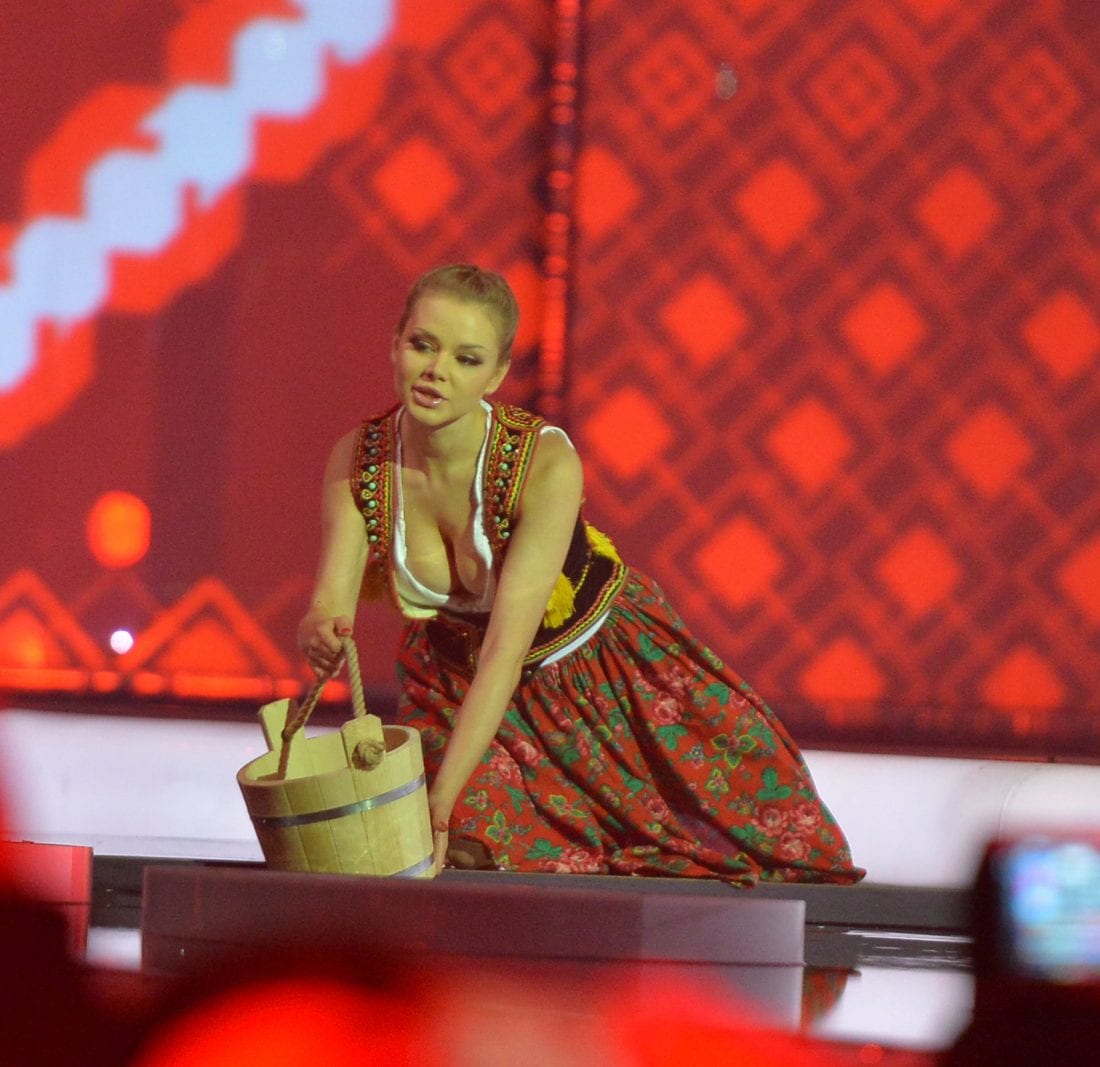 A bit of a boob
Reading Time:
2
minutes
The gold leaf confetti may have finished falling on Copenhagen auditorium, but the Polish entry in the Eurovision Song Contest 2014 continues to cause a bit of a stir. Not for the song, or the voting pattern, but for the fact one or two of the young ladies had a little bit too much on display.
We of course watched it (preferred The Netherlands entry, but happy to see Austria's Conchita crowned Queen of Eurovision), but had you been anywhere near us when Poland's backing singers took to the stage, you'd have heard a resounding: "Well, you'd never get away with THAT in a uniform."
How to deal with boobs in any kind of outfit can be a challenge, and there's a fine line between creating something that is attractive and flattering to a figure and something that is just too eye-poppingly revealing.
Only last year the new uniforms at Virgin received criticism that they were "too skimpy", particularly around the bust.  Anyone who has had a job that involves any kind of leaning forward or bending over will be familiar with this: whereas there will be always one or two cheeky chappies who claim they are happy to have an eyeful (we know you're out there) most people want their receptionists, waiters, therapists to tread that tricky path between sassiness and appropriateness.
In this Conchita Wurst is an example to follow. Not a chest hair in sight…
• To see what the fuss is all about, you can have another look at Poland's entry here
• Imagine our delight when we remembered this clip of Virgin boss Richard Branson. Trailblazer as ever.
Comments: 1