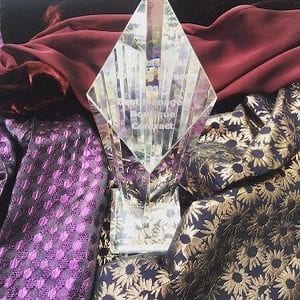 The Business of Awards
Reading Time:
2
minutes
We are starting to wonder if the business of  awards are a little like buses. We've only just finished toasting our success at the Professional Clothing Awards in July, when we won the Best Managed Boutique Contract 2017, for our uniforms for l'Oscar hotel, and now in August we have been informed that we have been shortlisted for two more awards, this time for how we manage our business.
The Hounslow Business Awards 2017 in London recognise the important contribution that West London companies make to the city and Fashionizer has made it down to the final few for Best SME business, and Best International Business of the year.
This is a new journey for us. We're used to discussing how our beautiful uniform designs can make a difference to luxury hotels, how a gorgeous fabric can make a garment stand out and why the position of a pocket in a jacket matters to the member of staff wearing it. What we don't often talk about is the reality of running our business – the nitty gritty of it.
Managing a modern, design and manufacturing business in the 21st century can feel at times like an obstacle course. But because we bring together traditional skills and modern manufacturing methods, we are used to creative thinking. Our recent electricity power-out or wobbles in our broadband are just two examples of the practical and rather less glamorous challenges we face. There are bigger ones ahead, of course (did anyone mention Brexit?).
With exporting in mind, we are particularly delighted to be shortlisted for Best International Business of the Year as it marks the strides that Fashionizer has made across the globe in the past few years. Five years ago our exports were only 4% of our business – now it's 40%. Contracts in Europe, the Middle East as well as a global contract for Six Senses have played their part.
We're not ready to get drunk on success just yet, though. The winners won't be revealed until the autumn.
FOLLOW OUR BLOG
Comments: 0